Heineken's Limited Edition STR Bottles
Not a lot of people know that I am addicted to great package design. I guess now even more people know. Scrolling through my feeds today I ran across these Heineken's Limited Edition STR Bottles. I have always enjoyed Heineken's design and I think this puts it over the top. If every company had great design like this shopping would actually be enjoyable.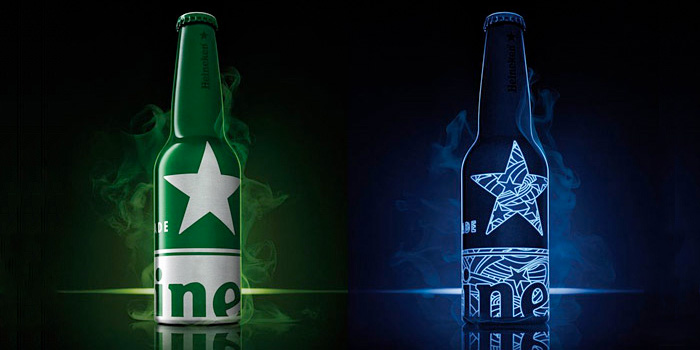 The bottles change color in black light and are targeted to nightclubs.
The Heineken Black Light STR Bottle just launch bi-coastally at the "Heineken Inspire" event in Los Angeles and the "US Open Player Party" in New York City. The bottle will also be available at select entertainment establishments nationwide in the coming weeks.
via FreshnessMag.